Learn math facts to mastery through daily lessons
Do One
Lesson Every
Day!Free Trial
Pricing
Individual Account (1 student):
$9.99 for one month
$49.99 for one year (Big Savings)
---
Classroom Account (up to 30 students):
---
Learn Math Facts To Mastery
Our program has the ability to monitor student's progress and advance when mastery of each math fact has been achieved.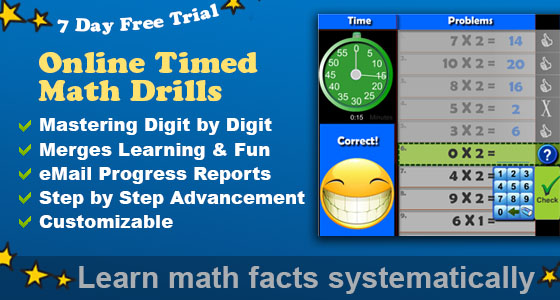 Online Daily Lessons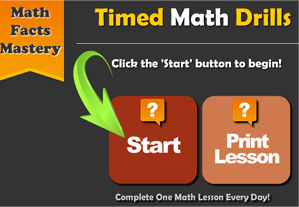 ---
Ready to start your daily lessons?
7 Day Free Trial
Would you like to sample a lesson?
Do you have a question?